Canadian government cover-ups: The continuing saga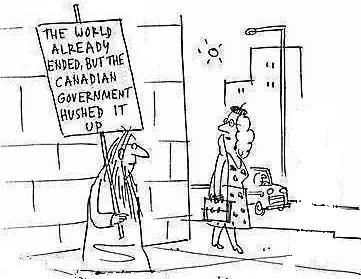 "When the Power of love overcomes the love of power, the world will know peace"

Jimi Hendrix
In a commentary in Canada's GlobeandMail.com, Stephen Kakfwi, former premier of the Northwest Territories and a residential school survivor, accepted Prime Minister Stephen Harper's apology for the harm inflicted on native Canadians through the sponsorship of residential schools that stripped aboriginal children of their culture and where many suffered abuse. In the article, Kakfwi reveals his view of forgiveness for this destructive policy of assimilation:
"Whatever the PM's reasons, I hope the Canada he represents will now work with us to restore strong, healthy and vibrant families, communities and nations, not begrudgingly, but because it is the right thing to do. You offer an apology, which I accept. But that restoration work will deliver the forgiveness, which you also seek.
This apology marks us all. It is the end of national denial, the beginning of truth. It opens us to the promise of new relationships.
Making amends takes longer; it requires sustained commitment over time to heal wounds and return spirit and dignity to survivors and their families.
Reconciliation, with action, can take us there. Together, we can work to make this the best place in the world for all who call Canada home."